Get a Dazzling Smile with Just One Treatment
Thanks to smartphones and social media, your smile is on display more than ever before. If your teeth are plagued by flaws like stains, chips, or gaps, you may find it hard to smile in photos. Maybe you're interested in improving your pearly whites with cosmetic dentistry, but the sheer number of available services can feel overwhelming at first. But with porcelain veneers in our Willingboro, Rapha Dental office, our dentistry team can give several of your teeth a makeover at once! Are you looking for a Veneer Dentist near Willingboro? If you've been dreaming of having a perfect smile, we invite you to call Rapha Dental and schedule a consultation for veneers.
Why Choose Rapha Dental for Porcelain Veneers?
Advanced Technology Makes Appointments Fast & Comfortable
Knowledgeable, Experienced, & Friendly Dentists
Treatments Custom-Made for Each Patient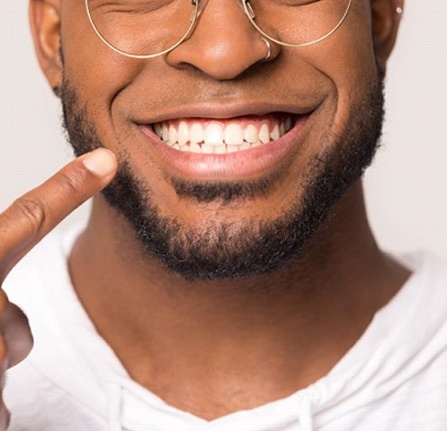 What Are Porcelain Veneers?
A veneer is a thin shell that is bonded to a tooth to cover up its entire front-facing surface. Veneers used to be made of composite resin, but nowadays, most dentists use veneers made of porcelain instead because it's more durable and resistant to staining.
Because veneers conceal the whole front portion of a tooth, they can be used to correct all kinds of imperfections, including:
Chips and cracks in your tooth enamel
Misshapen, short, or stubby teeth
Discoloration or stains that don't respond to teeth whitening treatments
Minor gaps between teeth
Slightly rotated or crooked teeth
When it comes to fixing multiple smile flaws at once, veneers are usually the perfect treatment. They'll give you the confidence to smile brightly in every single photo!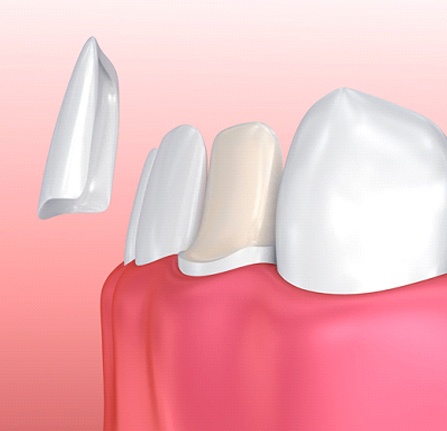 The Porcelain Veneers Process
The process of getting veneers starts with a consultation with one of our dentists. By having them examine your mouth and talking with them about your smile goals, together you can decide whether veneers are the right treatment for you. If you decide to move forward with the veneers process, you can go ahead and schedule the first of the two appointments it will take to get them.
We begin by slightly altering the teeth that will receive veneers. We'll have to remove a thin sliver of enamel so that the veneers don't appear bulky or unnatural compared to the rest of your smile. Next, we capture digital impressions of your mouth to create a mold, which is sent to a dental lab and used to create your veneers. While the lab is working on that, we'll place temporary veneers to protect your teeth. You'll return a few weeks later, when we'll make any last-minute adjustments and cement your final veneers into place.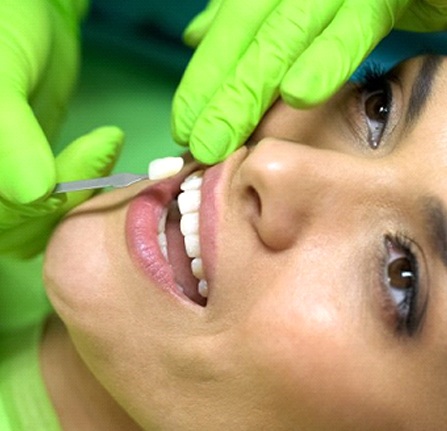 Benefits of Porcelain Veneers
During your consultation, don't be surprised if you hear our dentists go on and on about the various advantages that veneers have. Some of these benefits include:
Veneers are versatile enough to correct virtually every cosmetic flaw a tooth could have.
Every single veneer is 100% personalized to mimic (or improve) the size, shape, color, or proportion of your teeth.
Dental porcelain is not nearly as porous as tooth enamel, so your veneers will not become stained or discolored as easily as natural teeth do.
Veneers are quite durable. If you take care of them with good oral hygiene, they can last for more than a decade.
Compared to dental crowns, which cover the entire portion of a tooth above the gums, veneers are more conservative because they require less enamel to be removed.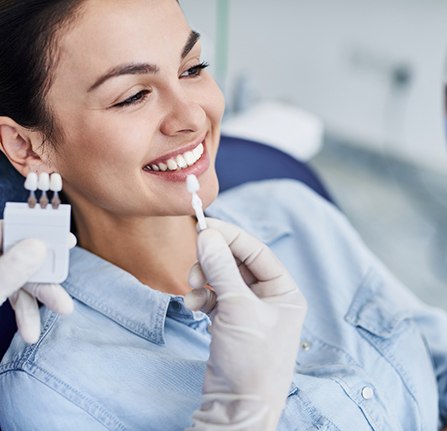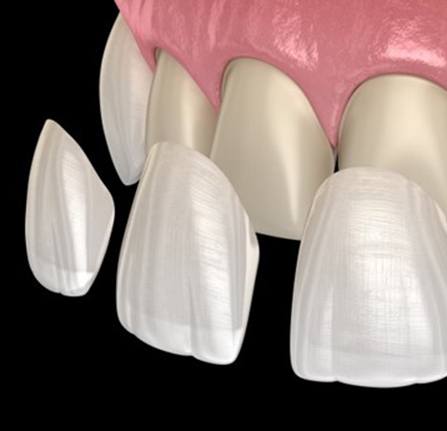 Porcelain Veneers Frequently Asked Questions
Veneers sound like an amazing way to improve your smile – and they are. However, it's perfectly understandable to have a few questions that need answered before you commit to the treatment. Below, we've included the answers to some of the most common questions we get regarding veneers. Are you looking for a Veneer Dentist near Willingboro? Feel free to give us a call if you don't find the information you're looking for!